What's multicultural about Israel?
Inside look at Israel's diverse communities
Enjoy traditional Druze hospitality
Cross borders and go beyond the headlines with Yishay
Find out what life is like if you're a minority in Israel
Access to leaders and thinkers who are creating a more pluralistic Israel
Whiskey tours, cooking workshops, and home hospitality dinners

01
IT'S TIME
Saturday, March 18, 2023
02
BEGINNING OF A SPECIAL JOURNEY
Sunday, March 19, 2023
03
INNOVATION & ENERGY: THE TEL AVIV STORY
Monday, March 20, 2023
04
MAKING A DIFFERENCE
Tuesday, March 21, 2023
05
OLD AND NEW IN WESTERN GALILEE
Wednesday, March 22, 2023
06
OFF THE BEATEN TRACK
Thursday, March 23, 2023
07
MOSAIC OF JERUSALEM POPULATION
Friday, March 24, 2023
08
COMMUNITIES OF JERUSALEM
Saturday, March 25, 2023
09
CROSSING BORDERS
Sunday, March 26, 2023
10
MULTICULTURALISM IN JERUSALEM
Monday, March 27, 2023
11
#COMEBACKSOON
Tuesday, March 28, 2023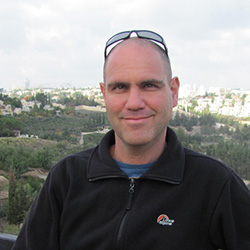 Yishay Shavit
MORE INFORMATION ABOUT YOUR EXPERT TOUR EDUCATOR
Yishay was born on a kibbutz in the Northern part of Israel. It was an "old school kibbutz, with communal childcare and unconditional love for this country and its people." In 2000 he has moved to Jerusalem, fell in love with the city and hasn't looked back.

Yishay, a history and hiking lover, was first introduced to the world of guiding at the age of 15, in the youth movement. After high school, he served in a Tank Unit of the Israeli Army for three years. He then started guiding in various museums, in the Knesset (Israel's parliament) and the supreme court. In 2007 he received a formal guiding education. "Travelling was part of my day-to-day routine since the day I was born," he says and explains why it was the most natural career choice.

As a licensed guide, Yishay has vast experience working with Federations, Interfaith groups, families, adults, Birthright groups, etc. The areas of his expertise are history, politics, and theology connected to Jerusalem. "Jerusalem is the place I feel most connected with – both personally and professionally," he says.

Yishay holds a bachelor's degree in History and a master's degree in Jewish History from Hebrew University, focusing on Indian Jewry and contemporary Jewry. There isn't a single trip into which his academic knowledge is not woven.

Yishay strongly believes in what our sages taught in the Mishna: "Make your Torah study a fixed habit. Speak little and do much. And receive every person with a smile."

Yishay speaks fluent Hebrew and English and a little bit of Hindi. When not guiding, he enjoys spending time with his wife Noa and their two sons – Yotam and Assaf. He also loves reading about history and occasionally enjoys a glass of good wine.
Included
Excluded
The small print
Included
9 nights' accommodations at select hotels.
9 days of touring with a tour educator (guide).
8 days of touring in a luxury, air-conditioned bus.
Meals: daily breakfast, 3 lunches & 5 dinners.
Mineral water during all touring days.
Water on the bus throughout.
Individual transfer and VIP assistance from/to the airport.
Portage at the hotels.
Excluded
Evening transportation when dinner is not included.

Amendments to the program: In the event that any sites, programs or meals etc are added to the program, an additional fee may be required.

Personal extras: Items of personal nature such as laundry, wines, mineral water, beverages, coffee, tea, food other than the table d'hotel menu, passport and visa fees, insurance, and foreign port taxes, unless otherwise specified.

US and foreign airport taxes, Q fuel surcharge and border taxes when applicable.

Value Added Tax is currently not applicable to tourists visiting Israel. Should the law change, you will be notified accordingly, and VAT will be added to your final invoice.
Gratuities: We recommend the following guidelines for tipping (amounts in US dollars):
Group of 20 participants or more: Expert Educator: $8 | Driver: $4 - per participant per day
The small print
Group rates: Group rates are per person based on double occupancy and a minimum of

20 full-paying participants. Should the number of participants drop below the minimum

listed, the cost of the trip will be adjusted to reflect the additional expense of operating the

program.
Currency: Tour prices are per person in U.S. dollars. All hotel accommodations, motor coach

transportation, special dinners, sightseeing, admissions, luggage handling and the services

of local guides, drivers, and the tour guide/educator are included.
Payment policy: Da'at Educational Expeditions reserves the right to adjust its terms of

payment, including cancelation policies and initial deposits. Notification of any changes will

be made explicitly to the participants where relevant.

Initial deposit of $500 per person, non-refundable, non-transferable is due at 

the time of reservation unless another amount is indicated.




Final payment is due 90 days before the scheduled trip begins, or as specified in

your invoice.
Cancelation policy: All cancelations need to be made in writing. The cancelation fee

depends on the date when we receive written notification of your request to

cancel your booking. Please note that the deposit is non-refundable.
Cancelation fees made:

90 or more days prior to departure incur the loss of the deposit.

89 to 46 days prior to departure incur the loss of 50% of the full trip 

cost.

45 days or less prior to the departure incur the loss of 100% of the full

trip cost.



Cancelation fees may also included:

Hotel or supplier cancelation fees.
For trips in Israel only: The cost of the PEACE OF MIND TRAVEL PROTECTION PROGRAM (POM), if this was purchased.
Group airfare penalty fee.
Travel insurance: We strongly recommend that you purchase your own travel insurance.

Please discuss land, air and health insurance options with your insurance provider or contact

Travel Insured at 1-800-344-6226, ext. 257. Some insurance programs provide more

comprehensive coverage when the policy is purchased in close proximity to the initial trip

deposit. We, therefore, recommend that you secure insurance within 14 days of your initial

deposit payment date.
Room categories are based on standard Run of House unless otherwise noted.
Our standard is to provide the best available hotels while considering value. Although the level of accommodations may differ slightly from hotel to hotel, we are committed to your comfort.
We reserve the right to make substitutions with hotels of equal standard. No refunds will be issued for the differences between hotel prices.
The standard hotel room in Israel is generally smaller than in the US, comfortably accommodating two people in either one queen-size bed or two single beds. Some hotels offer triple rooms consisting of standard twin beds plus a sofa/folding bed or cot for the third person.
Special requests such as room selections, bed types, and smoking preferences are subject to availability and are strictly at the discretion of the hotel's management on a run-of-house basis.
All hotel rates are non-negotiable and are based on the agreements made between Dalat Educational Expeditions and its suppliers.
Hotel check-in time is generally not before 3:00 p.m. and check-out time is prior to noon. If you are taking a late-night flight, make sure to organize adequate arrangements for accommodation until you are ready to leave for the airport. If a day room is included in the itinerary, check-out time will usually be at 6:00 p.m.
Guidelines for registering children (under age 18):

The first two people in any double or triple room are charged full package rates as

adults, even if the second person is a child under the age of 18. For this reason, the first

two people you select for a double or triple room MUST be selected as adults in order

for the registration process to succeed.

To register the following room configurations, please follow these instructions:

For double room occupancy for:

1 adult & 1 child - Please select 2 adults.

2 children - Please select 2 adults.

For triple room occupancy for:

2 adults & 1 child - Please select 2 adults & 1 child**

1 adult & 2 children - Please select 2 adults & 1 child**

3 children - Please select 2 adults 
                   (**Reduced rate for a child as a 3rd in a triple room will only be applied if the child is under the age of 18.)